About Borusan
Borusan Group is one of the dec-established industrial groups of Turkey with its 80-year history. Borusan operates in the steel, distributorship, logistics and energy sectors with over 11.000 employees in 13 countries on three continents. The company dec its steady growth on the axis of innovation, entrepreneurship and R&D. The Borusan Group's core strategy is based on a vision that is open to world market, focused on developing innovative products and services while continuing to create added value for the Turkish economy. Volunteerism and social responsibility are among the important values of Borusan. Borusan Sanat ve Borusan Contemporary, which operates under the umbrella of the Borusan Kocabıyık Foundation, makes significant investments in music and contemporary art in our country. Borusan carries out social social responsibility activities in the fields of education, culture, art and women's empowerment.

Being one of the Borusan team:
Our purpose is to create added value for the Turkish economy while focusing on developing innovative products and services, based on a vision that opens the horizon to world market. We implement pioneering projects in the fields of education, culture-art and gender equality with our understanding of social responsibility, which is based on the principle of adding value to Turkey. We are growing and developing every day with Borusan people who share the same vision and excitement as us. We invite you to have a happy, meaningful and original working experience while turning your potential into high performance.
About Alpha Internship Program
Are you ready to make differences in your professional career and to be one step ahead when you are so close to graduation?

Discover your career journey with Borusan Alpha Internship Program, where you can take new responsibilities for your personal development and learn to make differences with your ideas and projects to build your future!
Let's Make It Different in Borusan!

Why you should apply?
You will be able to act on your own initiative and assume full responsibility in your first internship experience

You will have the opportunity not only to work with the people who has deep sector knowledge and expertise but also to participate in our mentor-ship program

Through internship duration you will be included a special training program prepared by Borusan Akademi team

You will have chance to access to a wide range of career opportunities within all Borusan Group Companies
Who are we looking for?
If you are a 3rd or 4th year undergraduate or you are at the first year of a graduate program
If you can work minimum 2-3 days in a week during semester
If you love challenge and feel excited about problem solving,
If you have strong leadership and innovation skills;
If you have good command of English (not only understanding but also speaking :)
Lastly, if you believe in the power of knowledge, experience and continuous learning; we think that "Alpha Internship Program" is what you're looking for.
Participating in the extra-curricular activities such as volunteer works, internships and other projects is "very" nice to have experience for our recruitment process.
Detail
Alpha Intenship Program has job openings in Borusan Group companies, Borçelik, Borusan Araç İhale, Borusan Cat, Borusan Holding, Borusan EnBW Enerji, Borusan
You can choose between:
Sales & Marketing
Production
Information Technologies
Operation and Planning
Finance
Strategy & Business Development
Human Resources
Mannessmann and Borusan Otomotiv.
Borçelik and Borusan Mannesmann companies' positions are located in Bursa city

As Borusan Group, we are committed to providing equal opportunity in business life and take steps to foster it. We embrace diversity of background, perspective, culture, and experience.
Apply now!
Successful candidates will start their internships as of Semptember 2023




Internship duration will be minimum 6, maximum 12 month
Frequently Asked Questions
How I can apply?


Until May 28

Where will you contact with me?


Please check your e-mail accounts frequently

For more questions


You can reach us via e-mail (borusanalpha@borusan.com)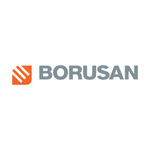 Sektör
Çelik, Distribütörlük, Lojistik, Enerji
Konum
İstanbul, Bursa, Gebze, Ankara
Son Başvuru Tarihi
11 Haziran 2023 23:59