Coderspace is Turkey's fastest-growing tech-talent career platform. In Coderspace, tech talents can join hackathons, datathons, hiring challenges, bootcamps, and online meet-ups. We strive to create the best matches for companies and tech-talents.
We have more than 80.000+ users and currently working with leading companies such as Arçelik, Anadolu Sigorta, BiTaksi, Garanti BBVA Teknoloji, Google, İş Bankası, Mercedes-Benz, Microsoft, Sahibinden, Softtech, Trendyol and Yemeksepeti.
Therefore joining us as an Event and Project Specialist, you will have the opportunity to organize exceptional events and work with an amazing team!
Who we are
We work wherever we want, we have different lifestyle and interests, but we're united by a common set of values and goals: do exceptional work, iterate for developing great products, give best in class service to clients, pay attention to the details, treat people right and keep learning.
Your role will involve:
Organize online and offline events, summits, bootcamps, hackathons and meet-ups

Communicate with the applicants' of events and the platform users

Communicate with HR teams of our clients

Managing partnerships with different organizations and student clubs

Handle event management process in venues at offline events

Presenting at online and offline activities

Coordinate the communication plans using various channels such as Discord, Slack and Zoom at online events

Collect and react to applicants' feedbacks on events

Moderate event pages on the platform
Job requirements
What we're looking for:
Graduated from a university

0-3 years of experience

Excellent communication abilities towards our clients and candidates

Curiosity on technology and event management (previous event management experience is a huge plus)

Eager to work in Start-up environment

Previous organizational experience from university student clubs, Google Developer Student Clubs etc... is a huge plus
We are always looking for "Managers of One" at Coderspace. If you consider yourself a hardworking learner, and a thoughtful, kind, supportive human, you might just have a home here.
"A manager of one is someone who comes up with their own goals and executes them. They don't need heavy direction. They don't need daily check-ins. They do what a manager would do — set the tone, assign items, determine what needs to get done, etc"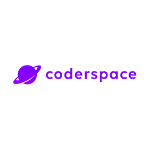 Sektör
Technology Consulting
Son Başvuru Tarihi
28 Şubat 2023 23:59