Do you want to realize your potential as a Future ambassador of AXA?
AXIS (AXA Intern Story) Programme is 1 year internship programme for students to help them gain real work experience to realize their potential for Future Readiness.
For more information about AXIS Programme and Life @ AXA please follow @axa.kariyer Instagram account.
What is in it for me?
A real business experience in a global company 
To have oppurtunity to work with managers and learn the business & build functional knowledge 
Involved in various projects
Orientation and onboarding program
Personalized learning experience, coaching & feedback, networking opportunities and community events.
Presentation to EXCOM members at the end of programme
Who Can Apply?
3rd or 4rd grade student of an undergraduate programme or a student of a graduate programme at reputable universities
Able to work minimum of 3 days per week
Fluent in English
Strong analytical skills
Strong interpersonal skills
Individuals who are willing to learn and ready to realize their potential!
Application Process:
Application
Casebot
General Ability Test
English Assesment Test
HR Interview
Sponsor (Manager) Interview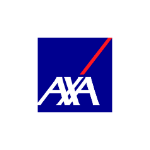 Son Başvuru Tarihi
17 Eylül 2021 23:59