About BSH
Are You Ready To Power Equality with WE Power? 👩🏼‍💻

As a leading manufacturer of home appliances and solutions, we offer women students who aim to work at engineering or sales departments a world of opportunities. We support gender equality in every area of business life and believe that you can make a difference with inclusion in the workforce and the revelation of your potential. Head for a career with us, and let's build the future of technology together!
Tomorrow is our home. 🏠
Job Description
With our WE Power Talent Program, we are hiring female students in various fields, from sales to engineering because we believe in the power of youth and women. We are aware that the relatively low representation of women in companies not only leads to a lack of role models for young talents at various critical points, from university selection to career path but also limits the success and innovation of businesses.

Departments
R&D

Production

Quality

Sales

(İstanbul, Ankara, İzmir)

Supply Chain
Responsibilities
Expect exciting projects and versatile tasks, such as:
Thinking out of the box, and in some cases, even demolishing the box

Seeking to learn, develop and change

Pioneering digitalization and technology

Motivating and encouraging others

Bring your youthful spirit and innovative ideas to your work
Qualifications
Bachelor students, master students or doctorate students from any majors who aim to work engineering or sales departments

Able to work at least 3 days a week

Able to work independently and take initiative with a focus on tomorrow, agility, leadership, collaboration, and innovation

Enthusiasm to work in an international and diverse team

Eager to work in İstanbul or the factory in Çerkezköy, Tekirdağ or Field Offices (Ankara, İzmir)
Recruitment Steps
WE Power Career Day Invitation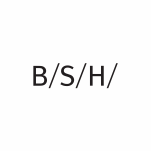 Konum
Hibrit, İstanbul, Çerkezköy, Ankara, İzmir
Son Başvuru Tarihi
12 Kasım 2023 23:59