✈️ Your Tech Travel Starts Here!
Travel broadens horizons, creates connections, and builds economies. Travel powers progress. And Amadeus powers travel.
We, as Amadeus travel technology company, build critical solutions that help airlines and airports to run their operations and improve the travel experience with best IT talents. Among 190 countries which Amadeus resides, Istanbul Turkey is one of the main R&D centers with its growing team of 300 people.
🗺️ Enhance the Travel Journey
Putting travelers at the heart of everything we do, our New Graduate Program allows you to actively contribute to enhancing the travel experience for millions of passengers worldwide. From personalized booking experiences to real-time travel information, your work will make a meaningful difference in making travel more enjoyable and stress-free.

🎯 Join Amadeus and Start Your Career
Travel to Future Program is designed to support and empower fresh graduates like you who are ready to progress and explore the travel industry. Collaborating with experienced engineers, developers, and designers, you will have the chance to push the boundaries of what's possible in travel technology. Together, we aim to deliver cutting-edge products and services that enhance the efficiency and quality of travel experiences.

Positions
Take your first step in your career with Amadeus.
Java Developer:

"Being a part of our Java Developer position empowers you to enhance your skills in object-oriented programming, supporting web applications and experiencing end-to-end engineering as a member of our Istanbul R&D team."

Business Analyst:

"Our Product Definition Analyst position introduces a global network by direct exposure to internal and external stakeholders, participation to SDLC at every step in requirement management, solutioning, documentation, API specification, validation, automation as well as overseeing the delivery and receiving direct feedback which will hopefully expand your engineering skills and contribute to your career evolution."

Devops/SRE Engineer:

"DevOps & SRE roles rightfully became one of the most trending areas in IT industry, and this position is no exception by promising a great opportunity where you will have the chance to work on cloud transition projects.

QA Engineer:

"As a QA Engineer, you will gain experience onconducting both manual and automated tests using tools such as Playwright and Robot. Your primary focus will be on web applications including APIs, ensuring they meet the highest standards of functionality, performance and user experience."

Front-End Developer:

"UI development is one of the core competencies in the digital business domain, where we aim at defining, developing, operating, and maintaining e-Commerce and front-office solutions for airlines. Our main mission is to deliver first-class digital solutions to our airline customers to help them drive innovation and offer memorable experiences to their travellers."
Application Criteria
🚀 You can apply if;
You have Bachelor's degree preferably in Computer Science, Software Engineering,Information Technology or related fields
You are fluent in English,
You have no obligation to work full time – in hybrid model.
Calendar
➡️ Sep. 1: Webinar
➡️ Sep. 3: Last Day of The Applications

➡️ Sep. 4-7: Technical Test

➡️ Sep. 9-10: Video Interviews

➡️ Sep. 18-22: Interviews

➡️ Oct. 2: Let's Start!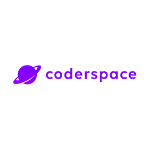 Sektör
Technology Consulting
Son Başvuru Tarihi
03 Eylül 2023 23:59