ABOUT COLGATE PALMOLIVE: 

 We are Colgate - a caring, innovative growth company reimagining a healthier future for all people, their pets, and our planet. We are a leading global consumer products company with portfolios in Oral Care, Personal Care, Home Care and Pet Nutrition.
At Colgate, we have a purpose! Every day around the world, we transform the lives of hundreds of millions people and pet families through groundbreaking innovation, outstanding products and nutrition, and committed people.
Our strong culture of collaboration, diversity, sustainability and inclusion is grounded in our core values of Caring, Global Teamwork and Continuous Improvement. Employees are rewarded by rich career development and career experiences. We pride ourselves on our focus on delivering high ethical, the richness that our diverse team brings impeccable standards and our dedication to developing our employees. With many local benefits such as Summer Hours, Wellbeing programs, access to discounted Product, medical & life insurance, enhanced superannuation to name a few!

SCOPE OF RESPONSIBILITY:

Develops and implements insight-based shopper strategies and solutions that enhance the shopping experience and grow the category sales and profitability

KEY RESPONSIBILITIES:

-  Develop the shopper marketing strategy based on shopper insights
-  Tailor shopper marketing campaigns according insights from consumers
-  Develop point-of-purchase materials for use in stores
-  Track and report results of in-store campaigns and capture learning's and make actionable recommendations
-   Manage displays budget and maximize return on investment
-  Support Retail Marketing for Selling Stories deployment

REQUIRED QUALIFICATIONS :

-  Bachelors Degree
-  Minimum 2 years of experience in similar role
Equal Opportunity Employer
Colgate is an equal opportunity employer and all qualified applicants will receive consideration for employment without regard to race, color, religion, gender, gender identity, sexual orientation, national origin, ethnicity, age, disability, marital status, veteran status (United States positions), or any other characteristic protected by law.
Are you interested in working for Colgate-Palmolive? You can apply online and attach all relevant documents such as a cover letter and resume or CV. Applications received by e-mail are not considered in the selection process. Become part of our team. We look forward to your application.
Colgate-Palmolive is a leading global consumer products company, tightly focused on Oral Care, Personal Care, Home Care and Pet Nutrition. Colgate sells its products in over 200 countries and territories around the world under such internationally recognized brand names as Colgate, Palmolive, elmex, Tom's of Maine, Sorriso, Speed Stick, Lady Speed Stick, Softsoap, Irish Spring, Protex, Sanex, Elta MD, PCA Skin, Ajax, Axion, Fabuloso, Soupline and Suavitel, as well as Hill's Science Diet and Hill's Prescription Diet. 
For more information about Colgate's global business, visit the Company's web site at http://www.colgatepalmolive.com. To learn more about Colgate Bright Smiles, Bright Futures® oral health education program, please visit http://www.colgatebsbf.com. To learn more about Hill's and the Hill's Food, Shelter & Love program please visit http://www.hillspet.com. To learn more about Tom's of Maine  please visit  http://www.tomsofmaine.com.
Reasonable accommodation during the application process is available for persons with disabilities. Please contact Application_Accommodation@colpal.com with the subject "Accommodation Request" should you require accommodation.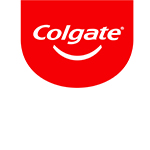 Sektör
Hızlı Tüketim Ürünleri
Son Başvuru Tarihi
31 Ekim 2021 23:59