Kastamonu Entegre Ağaç Sanayi which is one of the two locomotive companies of Hayat Holding was established in year 1969 for production in the wood based panel industry and today became a global power which is the 1st in Turkey, the 4th in Europe and the 6th in the world in its field.Today, with its 6300 employees and with its production power, knowledge and experience, with its exports made to 100 countries from Middle America to India, it is the 1st in its sector and the 46th among the first 500 Industrial enterprises listed by the Istanbul Chamber of Industry. 
Job Description
Are you ready for a 45-days journey where you will get to know Kastamonu Entegre better and develop yourself within the award-winning youth talent program?
Kastamonu Entegre 2022 TalenTree Development Journey is waiting for you!
Qualifications
To take the first step on TalenTree, you should be:
·     3rd grade student of an undergraduate programme
·     Fluent in English
·     Feeling open to self-improvement & learning and passionate about teamwork
Privileges
What awaits you in TalenTree?

·     Part-time job opportunity at the end of the program
·     Opportunity to choose one of our global locations
·     Hybrid working experience
·     A full program of various webinars, trainings, leader meetings
·     Full responsibility of a project with a mentor on the Agile Project Management
·     Meeting with the inspiring Kastamonu Entegre's business leaders
·     A real business experience in an innovative environment
If you say "All this is great for me!" We are waiting for your application. 
Recruitment Process
Online Application – Take the first step on Development Journey 2022! Apply Now!
English Test – If you say "My English is good enough", this step will be easy for you!
Gamification Experience – Discover your talents through gamification!
Virtual Interview – Express yourself through a video!
One-to-one Interview – Let's get to know about you better.
Welcome Among Us – It's time to start Development Journey!
Evaluation Dates:
Online exams and interviews will be held during April – June.
Starting Date: June 27
* Candidates who apply during the process will be informed via e-mail.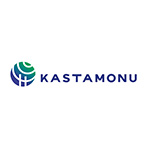 Sektör
Ağaç Bazlı Panel Endüstrisi
Son Başvuru Tarihi
03 Nisan 2022 23:59