NestLéaders 2023
Full Time / İstanbul
Job Description
Nestléaders is now accepting applications! 
Nestlé is the world's largest food and beverage company.
We have more than 2000 brands ranging from global icons to local favourites, and we are present in 189 countries around the world. Our purpose is enhancing quality of life and contributing to a healthier future. We want to help shape a better and healthier world.
Love being a part of a meaningful purpose?
We are looking for young talents to join our team and help us to to realize our mission.
If you are willing to make a bold move to strengthen your career, apply and be one of our Nestléaders!

Who we are looking for Nestléaders? 
Dynamic, self – motivated and passionate students who will be graduated on this summer and fresh university graduates with an interest in Sales, Finance, Information Technology and Supply Chain functions.

Individuals who are willing to learn and are ready to shape Nestlé's future by developing from within.

Excellent command of written and spoken English. 

Good level of MS Office Applications.

High level of social skills, good communication, problem solving and team spirit.

Willingness to work in a dynamic environment.

Willing to make an impact for the team and our values.

Has the mind to think out of the box and courage to act. 
What do we offer? 
A solid and assertive career start at world's largest food and beverage company. 

Opportunity to work for and being a part of a meaningful company purpose. 

A workplace where "respect" is the ultimate essence of corporate values. 

2 years of rotational based professional work experience. 

A wide variety of training and development opportunities specially designed for skill-sets of Nestléaders.

A job offers possibility of flexible working schedule.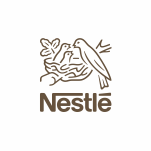 Sektör
Hızlı Tüketim Ürünleri
Son Başvuru Tarihi
19 Mart 2023 23:59