Are you looking for an exciting, challenging and rewarding internship in world's largest food & beverage and wellness company?
Talent Nest is a 3 months' summer internship programme that introduces the world of Nestlé as an employer, as well as a strong foundation for further development. It is a fantastic chance to gain hands-on experience and explore a function during the summer before your final year of university.
What is Talent Nest ?
With Talent Nest, a project-based internship program that aims experiential learning that our applicants have an opportunity to access dedicated mentoring and practical training throughout their internship periods.
The Qualifications We Are Looking For
·       Undergraduate students who are study currently in their 3rd year
·       Able to work 5 days a week in summer period as a full - time in Bursa
·       Able to work part - time during fall period in Bursa
·       Students with active involvement in extra co-curricular activities in university
·       Excellent command of written and spoken English
·       A great team player with excellent interpersonal and communication skills
·       Has strong drive and desire to lay an excellent foundation for future career success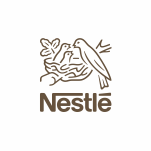 Sektör
Hızlı Tüketim Ürünleri
Son Başvuru Tarihi
07 Mayıs 2023 23:59