Headstart your career at the world's largest Nutrition, Health and Wellness company with our 3 months Nestlé Internship Programme!
Talent Nest is a 3 months' summer internship programme that introduces the working world of Nestlé, as well as a strong foundation for further development. It is a fantastic chance to gain hands-on experience and explore a function during summer just before your final year of university.                                                                                                                                                                               
This programme is tailored for experiential learning, this internship will bring you the advantage of first-hand experience through a combination of dedicated mentoring and practical training.
What Will Make You Successful
Undergraduate students who are studying their 3rd year or Master students who are studying their 1st year 

(Graduation date must be in 2022)

Able to work full-time in summer 2021
Track record of non-academic, co-curricular activities
Fluent in English
A great team player with excellent interpersonal and communication skills
Possess initiative, courage and openness to embrace and lead change
Willing to work part-time in fall (depending on business needs)
Talent Nest will;
Receive exposure to the company and training in related departments of the company
Learn about company values, principles, policies and procedures
Track the entire value chain, learning about the key steps and their impact on the final product
Observe experienced employees to acquire knowledge of methods and standards
Receive on-the-job-training in 

Logistics, Warehouse, Research & Development or Technical Projects

 functions and get prepared for their future role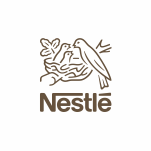 Sektör
Hızlı Tüketim Ürünleri
Son Başvuru Tarihi
11 Nisan 2021 00:00