QUALIFICATIONS AND JOB DESCRIPTION
If you want to bean SAP Consultant, you are at the right place!
In the field of SAP Software Solutions and Consultancy, as Solvia Digital Solutions, we are one of the SAP gold partners that provide unique and innovative solutions to our customers in various sectors by providing SAP implementation in domestic and foreign projects. In January 2019, we associated with Döhler. After this association, we improve and globalize together.
Now we are looking for talents of future in SAP Consultancy as our both Functional and Technical teams, who will add value to Solvia by taking role in projects as, process and SAP designers or software developers.
If you have;  
Fresh graduateor have maximum 3 years work experience,
Graduated from related departments of universities, such as Engineering, Business Informatics, Business Administration, etc.
Very good command of English,
Produce solutions in line with customer needs,
Analytical thinking ability,
Strong communication skills,
Dynamic, who is aware of the flexible working conditions in the ecosystem, will continue learning process tirelessly, has SAP consulting motivation.
Technologies:
SAP Financials and Modules
SAP Human Resources Modules 
SAP Supply Chain Modules
SAP Business Management Modules
Let's Tech It Together!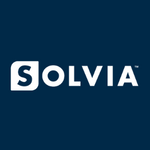 Sektör
Bilişim Teknolojileri / IT
Son Başvuru Tarihi
24 Temmuz 2022 23:59