At Vodafone, we're working hard to build a better future. A more connected, inclusive and sustainable world. As a dynamic global community, it's our human spirit, together with technology, that empowers us to achieve this.
We challenge and innovate in order to connect people, businesses, and communities across the world. Delighting our customers and earning their loyalty drive us, and we experiment, learn fast and get it done, together.
With us, you can be truly be yourself and belong, share inspiration, embrace new opportunities, thrive, and make a real difference.
Vodafone Turkey – Discover Program 2022
We are a digital brand and a global technology company, operating in the fields of
telecommunication, e-commerce, gaming, insurance, TV, tech-fin and payment systems, currently in 21 countries.
With our expertise and passion for digitalization at Vodafone, we are a global center of excellence that sets the pace in the industry. We are proud to export our successful practices abroad, while transferring our global know-how to our country.
We have a global team of more than 90.000 colleagues taking part in a transformative and an exciting journey.
If you are seeking an enriching experience on our journey to evolve our digital world of communications, then the Discover Program is the place for you.
#lifeatVodafone

Here, everyone can feel free to be themselves and express their ideas.

We are proud to have the most flexible #hybrid way of working in Turkey. Together with your team, you can decide which days to come to the office depending on your work requirements.
Another favorite: Meeting-free afternoons! Every Friday, arrival of the noon means we can start to take it easy: spend time working on our personal development or catching up with our team. We call this #CumaKafası (Friday mood ).
And yes we are Agile! The world is constantly changing. And we cannot afford not to! Our journey began by simplifying our organizational model and transforming into a more agile structure that now we use extensively, especially in our development processes.
What's in it for you?
Get the maximum out of yourself, gain expertise in your dream stream
Discover yourself in 2 rotations and explore different functions
Customized development program with virtual training labs
Get the chance to have an international business exposure in a multinational working environment
Who we are looking for?
Young talents who embrace next generation technologies and who are eager for continuous learning, curious about the digital world and the opportunities it has to offer.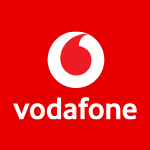 Sektör
Teknoloji, İletişim, Telekomünikasyon
Son Başvuru Tarihi
25 Nisan 2022 23:59