Description
Your dream job does exist.
Discover it at Vodafone!
Join our journey as we connect for a better future. Ready?

We are looking for a Vodafone Turkey Long Term Intern (7 Months & HYBRID)

First things first: Our Brand.
At Vodafone, we're working hard to build a better future. A more connected, inclusive and sustainable world. As a dynamic global community, it's our human spirit, together with technology, that empowers us to achieve this. We challenge and innovate in order to connect people, businesses, and communities across the world. Delighting our customers and earning their loyalty drive us, and we experiment, learn fast and get it done, together.
Are you curious about technology, e-commerce, fintech, telecommunication companies all at once? What if you could experience the culture of all in a tech pioneer enriches every day with innovative approaches and best practices?
Here, everyone can feel free to be themselves and express their ideas. We say #oldugumgibi!
Apply today for your future in the best place to work!

With Vodafone Long Term Internship Programs, you can have the opportunity to work in departments such as Marketing, Sales, UX, Big Data, IT, Network, Finance and many more.
Qualifications
Able to work minimum 3 days in a week
Good command of written and spoken English

4th grade at Bachelor's degree or Master's Degree
What is in it for you?
Be prioritized and a strong candidate for Vodafone Discover Young Talent Program
Digital meal voucher
Flexible transportation allowance
Fulfill your potential with trainings on platforms such as Harvard, Skillsoft and Mit horizon
Discounted price deals for wide range of products & services
Another favorite: Meeting-free afternoons! Every Friday, arrival of the noon means we can start to take it easy: spend time working on our personal development or catching up with our team. We call this #CumaKafası (Friday mood ).
Be the part of a family that cares human as well as business

Work for an industry leading company that spans across different countries around the world

Plus, plenty more to enjoy!
Detail
Internship Programs' start and end dates: January 2024 – July 2024
Application deadline: 15 November 2023
Salary information will be shared with the selected candidates. Salary based on evaluation.
Most of the roles in our internship program will take place at our Maslak Office location(Istanbul). However, we will also be recruiting for network positions in our regional offices which are located in Bursa, Samsun, Erzurum, Ankara, Kayseri, Adana, Diyarbakır, İzmir and Antalya.
Selection Steps
General Ability Test (Online)
Case Study + Competency Based Interview (Online)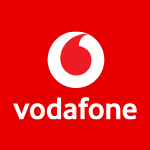 Sektör
Teknoloji, İletişim, Telekomünikasyon
Konum
Farklı Şehir Opsiyonları
Son Başvuru Tarihi
23 Kasım 2023 23:59